What settings do company administrators control?
Company Administrators can customize many settings that are pre-loaded as defaults in OneTeam. Also check out Company Settings Support Section.
Subscription

View Subscription information
Organization
Organization - Company Users

Designate company users - add new users or make users inactive.
Designate teammate users
Assign permissions levels to users
Organization – Company Divisions

Designate company divisions and sub-divisions
Designate Joint Ventures (JVs)
Designate subsidiaries as divisions, and their business lines as sub-divisions (each sub-division must have unique name
Capture
Capture - Stages
Determine Company Internal Stage terminology - Identify, Qualify, Pursue, Capture, Proposal, etc.
Set default Internal Stage for new opportunities
Select stages to include in dashboard revenue calculations
Capture – Required Fields

Set custom set of fields that must be completed to proceed to the next Stage.
Capture – Custom Fields

Create custom fields, including text, drop-down, currency, date, integer, decimal, and checkbox.
Capture POC Roles

Create and edit Roles with description, whether role is allowed for subcontractor, and required for subcontractor.
Capture Customer POCs
Record and Update Customer POCs for this procurement.
Auto-populates from GovWin, if integration is linked.
Capture – Qualification Matrix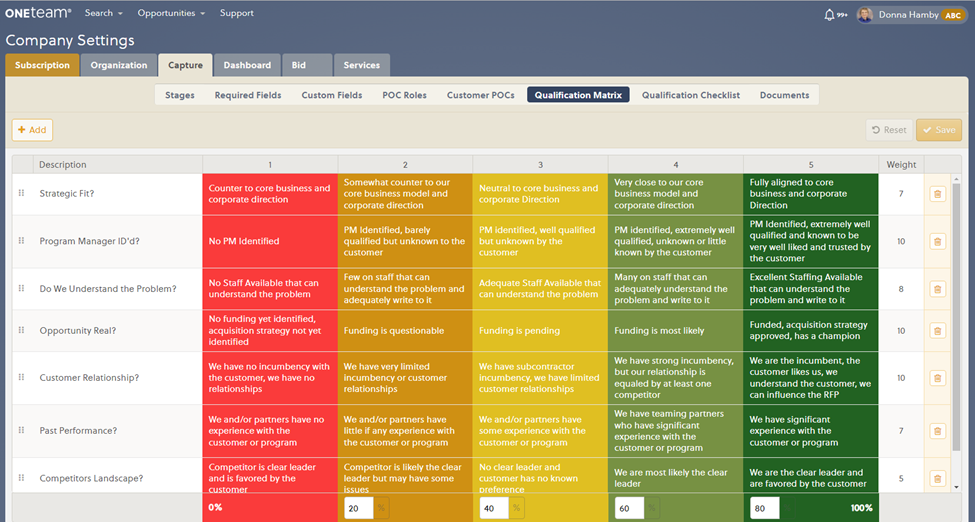 Modify Qualification Matrix template including changing description, responses, and weighting
Modify percentages for colored rating bands
Capture – Qualification Checklist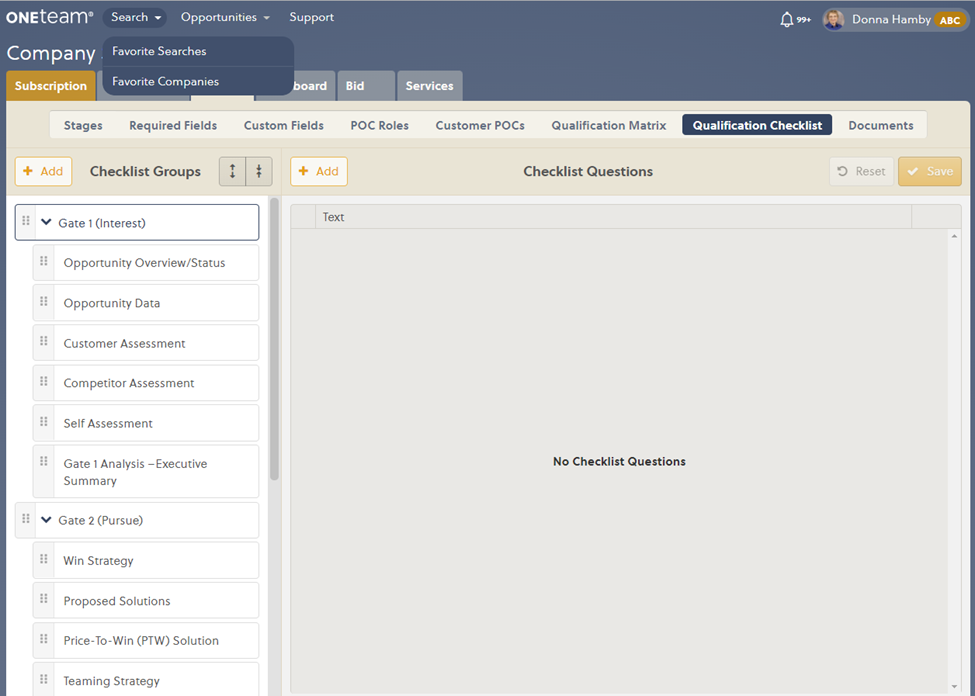 Develop custom checklists for Gate Reviews, including checklist Name, Sections, Subsections, and Questions or Actions.
Develop custom checklist for new BD personnel.
Develop checklist for proposal production.
Develop checklist for Before Red Team, During Red Team, and After Red Team actions.

Capture – Documents - Defaults

Upload custom default documents, such as NDAs, TAs, data calls, and more.
Capture – Documents – Writer Package Templates

Add default document templates
Add or modify Writer Package templates
Dashboard
Dashboard – RFP Window
Set custom ranges for RFP Window
Dashboard - Targets

Set revenue target, win rate target, and profit target
BID
Bid – Capability Matrix
Develop custom Capability Matrix template
Create or edit ratings including words and color coding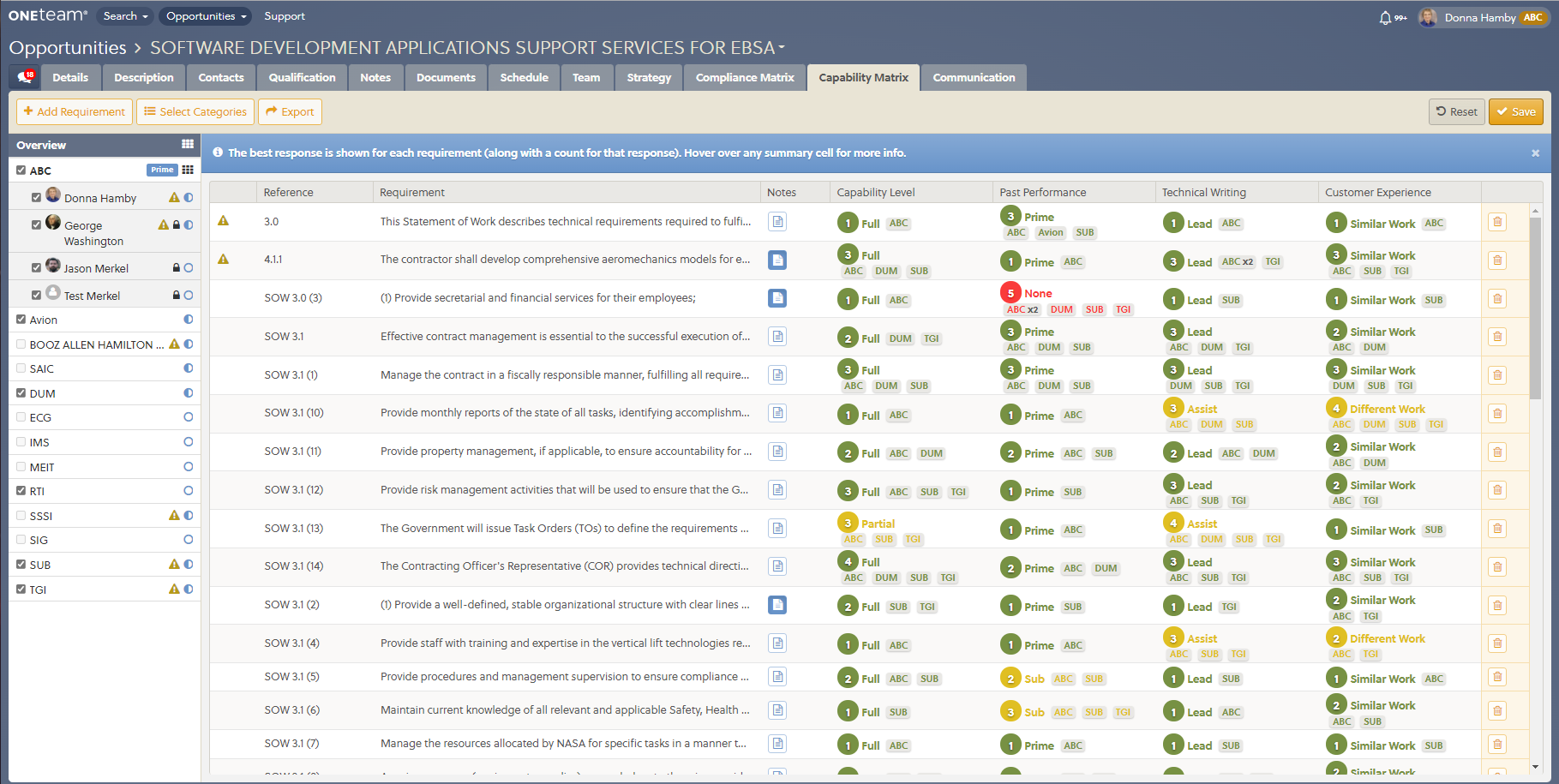 Bid - Communication

Create custom communication templates for teaming invitations and information requests that auto-populate opportunity information
Bid – Reviewer Ratings

Customize color team reviewer ratings
Services
API connections
GovWin integration
Microsoft 365 integration