View your pipeline data in a way that works for you
Custom views give you the ability to filter, sort, and group your opportunities in ways that make sense to you. Here are a few common actions that will enable you to better organize and manage your pipeline.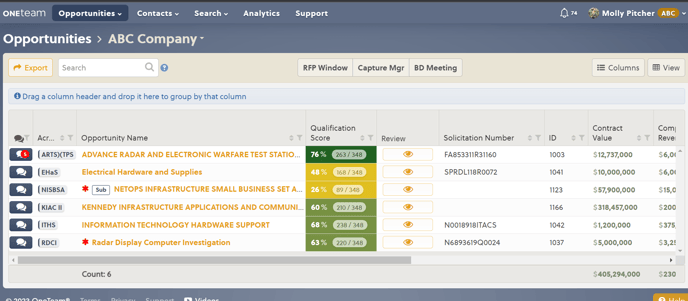 Selecting Columns
Adding or removing columns from a view is easy. Click the Columns button in the right side of the toolbar and select which columns you would like to view.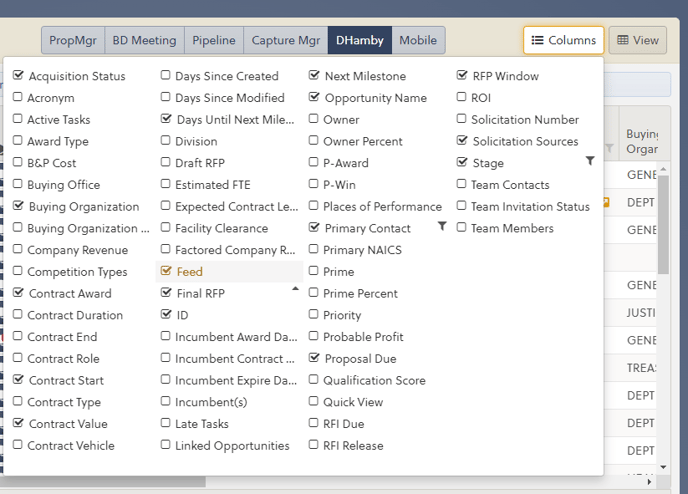 From this drop-down, you can also see any filters or sorts that are applied to the view (including columns that are hidden).
Filtering
In order to add a filter to your view, click the funnel in a column's header. A menu will appear that allows you to select available options or enter specific values.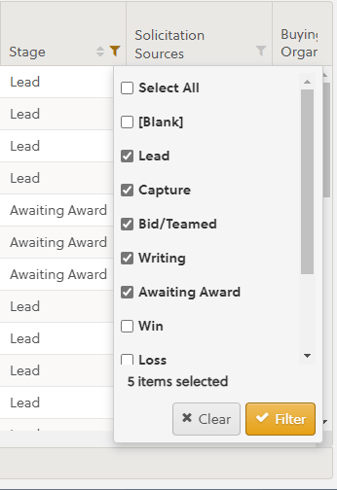 Combine filters on multiple rows to refine your opportunities down even further.
Sorting
Click on the column heading to apply a sort on that field. Click a second time to reverse the sort direction. A third click will remove the sort from the column. When sorting on multiple columns, the sort order is represented by the number in the column's heading.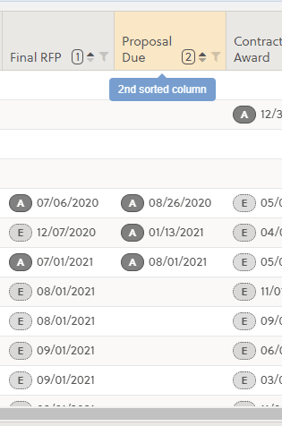 Grouping
You may group your opportunities by dragging a column heading to the blue grouping bar.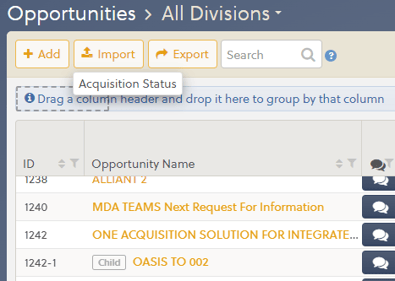 You can group by more than one column, but doing so may significantly increase the time it takes to load a view.
Saving
In order to save a custom view on the Opportunities List, click on the View button in the upper right of the screen and click the Save View button. You can only save views for which you have created.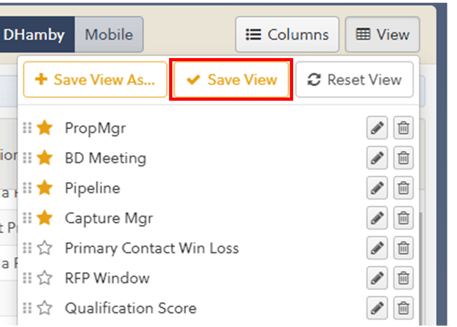 Favorite Views
Clicking the star for a view in the View drop-down will add the view to your Favorites and display it in the toolbar.

Sharing Views
Click the Share with Company checkbox when creating or editing a view so that others can see it, too.